KOLKATA UNDERGROUND VOL I
THE BEST OF WHAT'S NEXT
SaReGaMa
Download in pristine MP3 format the first volume of the Best of Kolkata Underground music from our Affiliate store. Published by SaReGaMa, Kolkata The Underground - The Best Of What's Next is a snapshot into the contemporary urban Kolkata music scene, with progressive, urban, grunge and alternative and punk influences. This is music of global appeal, and reflects the pleasures and pains in that unique urban music landscape of any megapolis the size of Kolkata.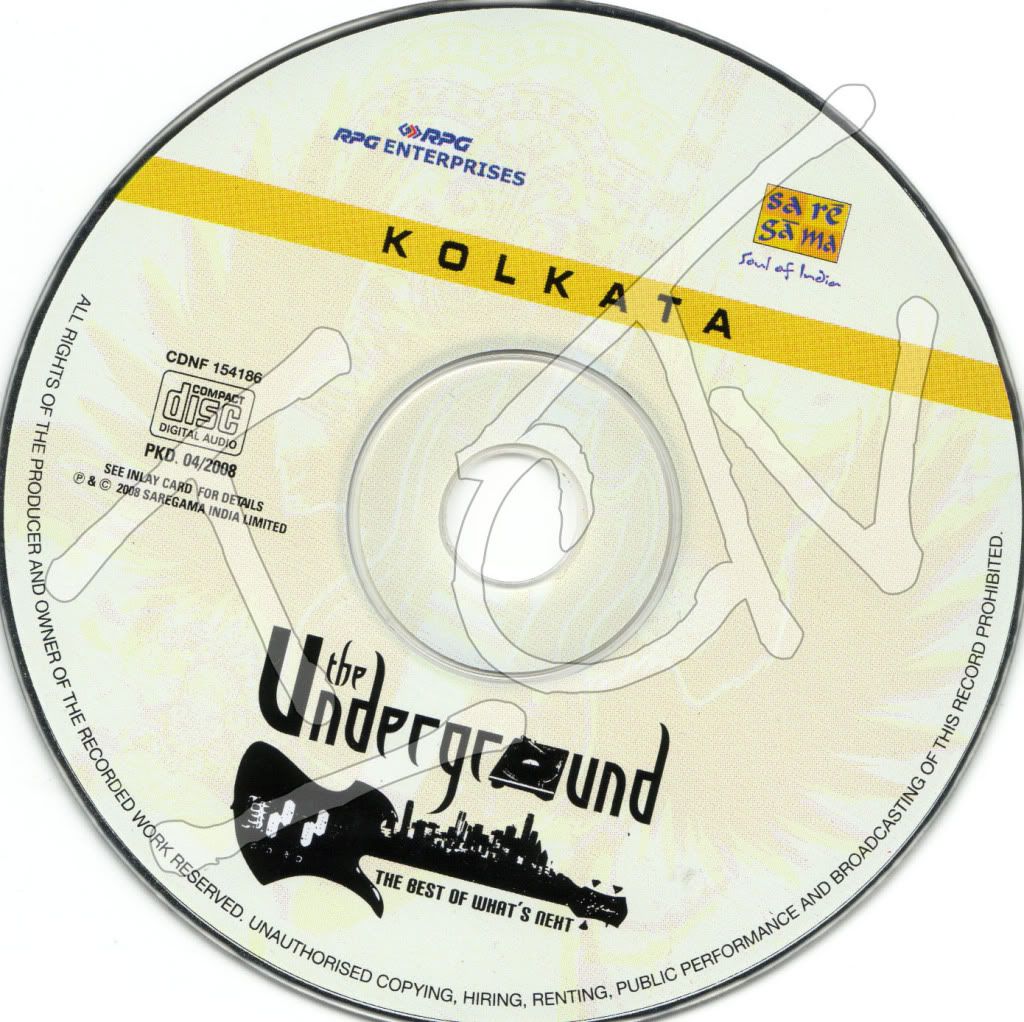 TRACK LIST

1) BHOR - JACK RABBIT (5:28)
2) DON'T U WORRY - SPAN (4:02)
3) PARALLEL UNIVERSE - INSOMNIA (3:43)
4) ISHAARA - YATAKAS (4:20)
5) ONLY FOR A WHILE - CASSINI'S DIVISION (3:11)
6) IN MEMORY OF - SUPERSONICS (3:52)
7) O SHOMOY - ALIENZ (5:24)
8) PLASTICINE - CRYSTAL GRASS (5:11)
9) THE FAKIR - CLASS APART (5:14)
10) SHURER SHANDHANEY - URBAN REFLEKTIONS (6:26)